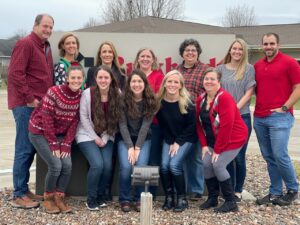 Physical Therapist Opportunities
Are you a physical therapist looking for a change of scene or looking to grow as a manual therapist? Burkhardt Physical Therapy Center is always accepting CVs and resumes, looking for the right person to join our team! Maybe it's you!
Please submit your CV or Resume with verifiable work experience and cover letter.
In person:
Burkhardt Physical Therapy Center LLC, 1555 Heritage Blvd. West Salem, Wisconsin 54669
By Email:
Melanie Maske at melaniem@burkhardtpt.com